Oracle E-Business Suite on Autonomous Database on Dedicated Exadata Infrastructure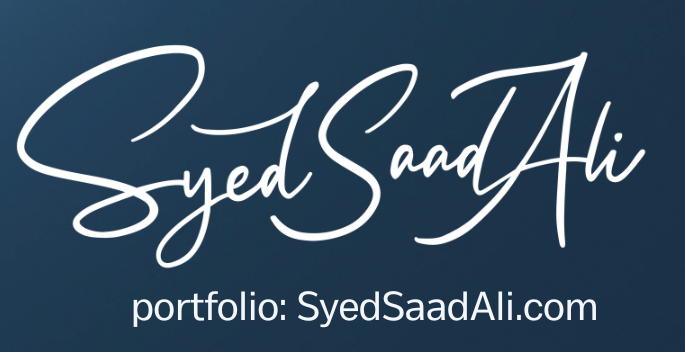 Oracle E-Business Suite (EBS) Release 12.2 is now certified for Autonomous Database on Dedicated Exadata Infrastructure. Oracle runs best on Oracle. So, running Oracle applications on the Autonomous Database Dedicated is the obvious choice because it uses groundbreaking machine learning (ML)-backed automation to accelerate innovation, reduce costs, and reduce risks.
Autonomous Database on Dedicated Exadata Infrastructure
Before we dive into why you should run EBS on Autonomous Database Dedicated, let's provide an overview of the Autonomous Database and its deployment on Dedicated Exadata Infrastructure. The Autonomous Database service takes a 19c converged database and runs it on Exadata, the world's most optimized platform for running an Oracle database. Then we use artificial intelligence (AI), which allows Oracle to make decisions on how to optimize performance, security, resource efficiency, availability, and other aspects of the database.
These processes happen without the need for human intervention so all those routine tasks traditionally performed by database administrators (DBAs), like creating, running and maintaining backup scripts, installing updates, managing security, and optimizing performance are done by the Autonomous Database. Autonomous Database Dedicated is a specific type of deployment on Autonomous Database where you get an entire Exadata Cloud Infrastructure dedicated to you so only your workloads run on this infrastructure.
Benefits of running EBS on an Autonomous Database Dedicated
Now that we have a better understanding of Autonomous Database Dedicated, let's get into why it's the best way to run EBS. EBS is an enterprise application that runs your business and helps you meet financial reporting and regulatory requirements. It is business critical and, depending on your application architecture and which modules you're using, it can be mission critical. So you want to be on dedicated Exadata infrastructure because it provides isolation and security that comes from being on single-tenant infrastructure. With this isolation, you also get predictable performance because you're the only one using these resources. Plus, you get flexible maintenance where you can choose your own window for maintenance operations, although Oracle is responsible for performing the successful applications of the patches.
You get all these features and the benefits that come with being an autonomous database. You get improved personal efficiency with all those tasks like provisioning, patching, monitoring, tuning automated, which frees up developers and DBAs to innovate more. Automated tasks are quarterly database and other security patching, including operating system patching, which minimizes security vulnerabilities and reduces risk. The self-recovery, rolling self-updates, and scheduled maintenance features help maximize system availability. These features allow us to guarantee a service level agreement (SLA) of 99.995% for both planned and unplanned downtime.
The benefits of running EBS on Autonomous Database Dedicated aren't limited to operational or technical but include business benefits too. You can close the books faster each month because with Autonomous Database Dedicated on Oracle Exadata Cloud Infrastructure X9M, you can complete those jobs in 33–50% less time. By closing the books faster, you get superior business insights that let you make timely and informed decisions to help give your company that competitive advantage. You can be better equipped to solve those complex, challenging problems to support the business. All your analytics queries (more efficient with Autonomous Database Dedicated's self-tuning capabilities), database cloning, and much more can improve speed too.
So, with EBS on Autonomous Database Dedicated, you get more information faster, enabling your business to act more rapidly at significantly lower costs. Aside from staying in compliance with SOX, GDPR, and any other regulatory compliance framework, you also eliminate internal audit findings. You can rest assured that you're up to date since patches are applied on time every quarter.
What's covered
This initial certification announcement is for limited availability and includes specialized procedures to migrate existing EBS environments to Autonomous Database Dedicated. With EBS environments that have been migrated, you can back up, restore, clone, and patch Autonomous Database and integrate with Oracle Identity and Access Management (IAM) service.
As we continue to add more EBS support for Autonomous Database Dedicated, we plan to include the following features:
Support for larger capacity Exadata systems

Support for alternative file systems to provide optimal environment-specific performance

Ability to opt for a specific EBS Autonomous Database release update

Capability to perform EBS Autonomous Database upgrades

Higher system availability during scheduled maintenance

Support for disaster recovery procedures
Get started today
After learning about the benefits of running EBS on Autonomous Database Dedicated, you must want to how you can get started. We're in the limited availability program, where we cater to early adopters to ensure that they have the best experience.
To join this program, you must meet the following requirements:
Be on or willing to move to the latest (specified) EBS code levels and to Oracle Database 19c
Be willing to deploy on Autonomous Database on Dedicated Exadata Infrastructure
Be an Oracle customer with an "early adopter" personality and don't have a fixed or urgent deadline
Complete the qualification questionnaire available through the EBS on Autonomous Database program office
Source: https://blogs.oracle.com/cloud-infrastructure/post/ebs-adb-dedicated-exadata-infrastructure?_escaped_fragment_=